At Algonquin-Liberty, we strive to work in the best interest of our employees, customers and communities – to help them grow in a sustainable and responsible way. This includes partnering with commercial and industrial customers to help them achieve their corporate targets for cleaner energy, as we've done with energy leader, Chevron, since July of 2020.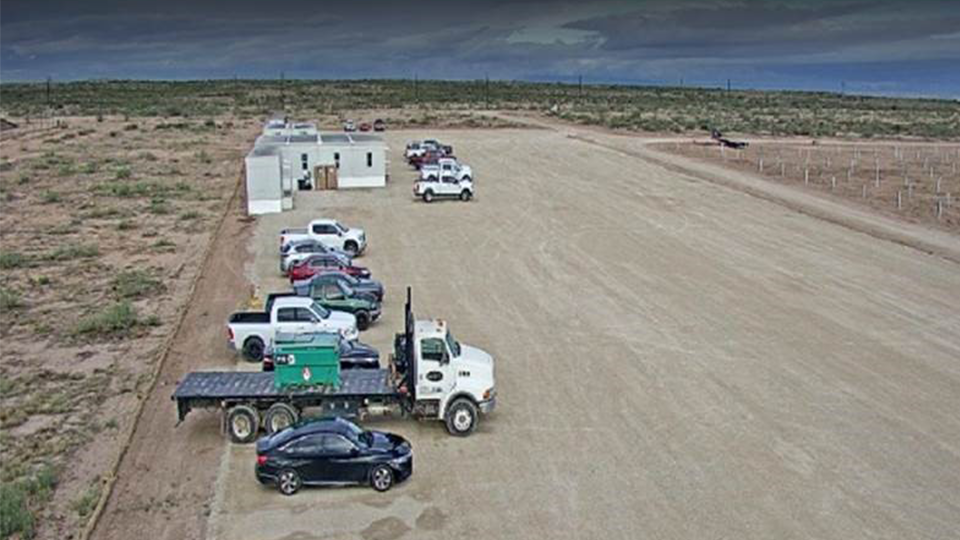 At that time, we announced an agreement to co-develop renewable power projects that are intended to provide electricity to strategic assets across Chevron's global portfolio, and help Chevron reduce its carbon intensity. Through this partnership, we are seeking to build a better common future by developing affordable, reliable, and clean energy.
Recently, we broke ground on the first of the solar energy projects which will power Chevron's oil and gas operations in New Mexico's Permian Basin. With 56,000 solar panels, this project is expected to generate 20 MW of clean energy when completed. To put it in perspective, that's enough energy to power approximately 15,000 homes.
"This partnership leverages Algonquin's technical and operational expertise in renewable power with Chevron's scale, land, and local knowledge to enable efficient and cost-effective clean energy solutions"
To stay updated on developments in our renewables projects, visit the News section of our website.
Caution Regarding Forward-Looking Statements
Certain statements included in this news release contain information that is "forward-looking" for purposes of applicable securities laws (collectively, "forward-looking statements"). The words "will", "expects", "intends" and similar expressions are often intended to identify forward-looking statements, although not all forward-looking statements contain these identifying words. Specific forward-looking statements in this news release include, but are not limited to, statements regarding the expected future generation capacity of the Permian Basin solar project and the expected benefits of the partnership between Algonquin Power & Utilities Corp. ("AQN") and Chevron. These statements are based on factors or assumptions that were applied in drawing a conclusion or making a forecast or projection, including assumptions based on historical trends, current conditions and expected future developments. Since forward-looking statements relate to future events and conditions, by their very nature they require making assumptions and involve inherent risks and uncertainties. Readers are cautioned that although it is believed that the assumptions are reasonable in the circumstances, these risks and uncertainties give rise to the possibility that actual results may differ materially from the expectations set out in the forward-looking statements. Material risk factors include those set out in AQN's Management Discussion & Analysis and Annual Information Form for the year ended December 31, 2021, and in AQN's Management Discussion & Analysis for the three and six months ended June 30, 2022, each of which is available on SEDAR and EDGAR. Given these risks, undue reliance should not be placed on these forward-looking statements, which apply only as of their dates. Other than as specifically required by law, AQN undertakes no obligation to update any forward-looking statements or information to reflect new information, subsequent or otherwise.