It's clear that meeting our net zero goals will take more than strong measurement capabilities and the addition of renewable generation. It will take working together in ways we wouldn't have envisioned just a couple of decades ago – customer and community partnerships, and both personal and shared accountability of energy and water. In essence, we need a whole new level of communication with and commitment to our customers.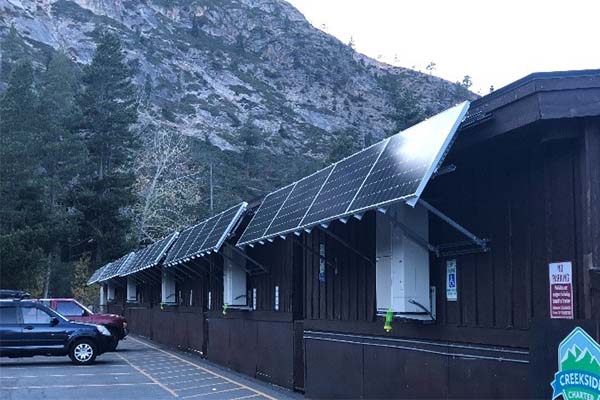 It will also take harnessing existing and emerging technologies. Rooftop solar, microgrids, battery storage, usage apps and smart-grid capabilities are part of the here-and-now, supplementing the grid and transforming how we think about, use and share the power that fuels so many of our daily needs. Today's customers demand uninterrupted power supply and they also want more visibility so they can better manage their consumption and costs. This concept of "customer ownership" is one that Liberty is avidly exploring and delivering on.
Investments in creating peace of mind
In recent years, harsher weather events have made it extremely challenging to avoid disruptions to power supply. Major outages due to storms, wildfires and other natural disasters have highlighted the importance of considering alternative backup energy sources like battery storage and micro-grids, but also decentralized forms of generation. At the grid level, these solutions, combined with smart grid capabilities, may be able to reduce downtimes. Take our Sagehen Micro-grid project as an example. With this micro-grid, we are able to continue providing un-interrupted power to the Berkeley research station, even during wildfire season when we have to de-energize an existing transmission line.
For residential customers who invest in battery storage, they can actively view and manage consumption, real-time. Eventually, this may lead to even more control, with the incorporation of predictive capabilities that will allow customers to see, in advance, their daily energy usage patterns, and adjust for optimal efficiency.
Ultimately, our goal is to find ways to create resiliency for our customers while still driving to net zero. One way we're working toward this goal is by partnering with critical customers and facilities like schools, hospitals and grocery stores and supplying them with behind-the-meter batteries to be used when there is an emergency. When those batteries aren't being used, we can access them for other energy needs.
To ensure we have a path to net zero for our natural gas delivery systems, we are actively working on several Renewable Natural Gas (RNG) projects. With the negative carbon intensity of RNG, even small amounts of RNG can have an over-whelming positive impact on carbon emissions, allowing our customers to continue utilizing natural gas but with the confidence that they are not contributing to emissions.
And then there's hydrogen. In March of 2022, New York led a multi-state agreement with an initial group of 40 hydrogen ecosystem partners, to develop a proposal to become one of at least four regional clean energy hydrogen hubs. Algonquin-Liberty is proud to be a part of this initiative where we will work together to advance safe green hydrogen energy innovation and investment to address climate change. The potential of hydrogen in the overall energy mix, and its economics, is still not fully known, but we are keen to understand how it may help our many stakeholders, and the planet.
This type of thinking – with the customer at the hub of our efforts, acting as an active participant in defining the solutions – is changing utilities' relationships with their customers, and our interactions with them.
New paths, new questions
Ultimately, our energy future hinges on finding the connection point between what customers want, what's good for the environment, and what's sustainable for companies with shareholder and net zero commitments – the nexus of experience, efficiency and sustainability.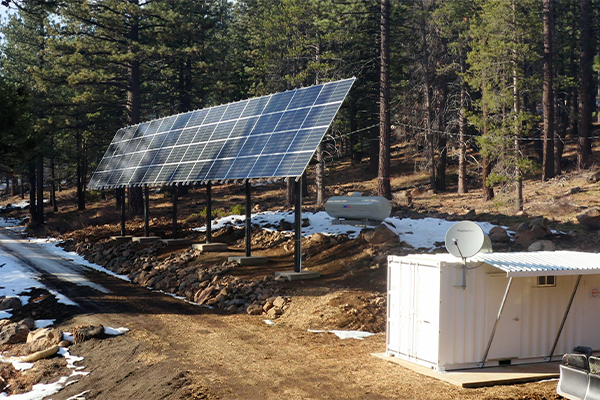 Take a case in point where utility customers install battery backups and rooftop solar in their homes. Although a step in the right direction, this will change their service needs and relationship with their utility, which poses new challenges. How do we work together to ensure everyone's investment is maximized, and we don't over-spend on infrastructure to get that same energy usage? How do we optimize this much larger energy network, with parts of it de-centralized? How do we incorporate new business models and technologies within our current infrastructure to yield the best from both? How do we ensure economic and energy justice, such that individuals who cannot afford rooftop solar or electric vehicles or battery storage are not negatively impacted?
These questions and more are bound to surface as our energy sources continue to evolve and new ones emerge. By actively engaging our customers in these discussions, and co-creating the path to a greener future, our goal of a low-carbon economy is far more achievable. At Algonquin-Liberty, we are committed to relentlessly seek new ways of doing things, incorporate commercially viable technologies, and keep our customers at the heart of innovative solutions as we pursue our net zero plans.
Forward-Looking Statements
Certain statements included in this article constitute ''forward-looking information'' within the meaning of applicable securities laws in each of the provinces and territories of Canada and the respective policies, regulations and rules under such laws and ''forward-looking statements'' within the meaning of the U.S. Private Securities Litigation Reform Act of 1995 (collectively, ''forward-looking statements"). The words "can", "will", "expects" and similar expressions are often intended to identify forward-looking statements, although not all forward-looking statements contain these identifying words. Specific forward-looking statements in this article include statements regarding our net-zero goals; the anticipated impact of the customer ownership concept; sustainability and environmental initiatives; expectations regarding emerging technologies, their use and impact; and integration of customer-related analysis, insights and opportunities into Liberty's business processes and strategies. Since forward-looking statements relate to future events and conditions, by their very nature they require making assumptions and involve inherent risks and uncertainties. Algonquin Power & Utilities Corp. ("AQN") and Liberty caution that although it is believed that the assumptions are reasonable in the circumstances, these risks and uncertainties give rise to the possibility that actual results may differ materially from the expectations set out in the forward-looking statements. Material risk factors and assumptions include those set out in AQN's Management Discussion and Analysis and Annual Information Form for the year ended December 31, 2021, filed with the securities regulatory authorities in Canada and the United Stated. Given these risks, undue reliance should not be placed on these forward-looking statements, which apply only as of their dates. Other than as specifically required by law, neither AQN nor Liberty undertakes any obligation to update any forward-looking statements to reflect new information, subsequent or otherwise.